Dispensaries and You - Are they all the same?
Dispensaries are not like pharmacies. On a recent visit, expecting to find people with a certain level of expertise, it was surprising to see a young fellow that didn't know that holding CBD oil sublingually (under the tongue) or buccally (against the cheek) was proper. He said, "Just swallow your desired dose," and when questioned about the method said, "It's all the same once it gets inside you, man."
A co-worker overheard this and interrupted to say "Actually, it is best if you can keep it in place in your mouth, without swallowing it for up to two minutes to get the maximal effect," and he was correct.
The tissues that line the mouth are mucosa membranes, which are both thin and dense with tiny blood vessels. This helps the (in this case) CBD to be absorbed directly into the bloodstream and avoid the digestive tract which destroys a lot of the product before it has a chance to be used.
Knowledgeable Staff
If you have found a dispensary with well-informed personnel, make it your regular stop until you become reasonably knowledgeable yourself. Once you have a decent body of knowledge, you can shop anywhere and not worry about ill-informed servers giving you bad advice.
Quality Merchandise
There is an alarming trend among those anxious to make a profit in this market: fake products. Again and again, news channels are reporting conducting independent tests of products purchased online, or even from reputable dispensaries, that turn out to have little or none of the advertised ingredients. What is the sense of paying $50 for 30 ml of a product alleged to have 500 mg of what you need, if it only has 250 mg or even none at all?
Worse yet, there are reports of samples containing lead and other toxic heavy metals, microbials, like bacteria and fungus, and chemicals, such as pesticides above standards. Is this a needless worry? Maybe not…
Even the best stores can be fooled by counterfeit products, so manufacturers have begun moving to have QR codes on their bottles and having "Authentication Apps" online. Some are using even more secure systems with double codes where you must remove a partial obscuring layer, just like a scratch-off lottery ticket.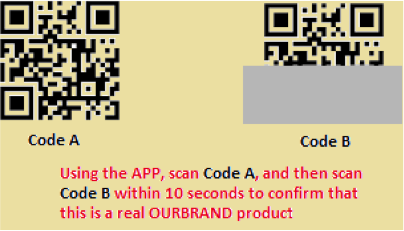 What Should I Do to Get Good Product?
Locate a reliable source of supply, in possession of legitimate laboratory tests to back up their products. Better yet, you may find those who perform their testing on the products they sell. This means they can buy from boutique developers that make custom products with unique properties, giving you a more extensive selection.
If you have doubts, there are kits you can buy for testing specific components yourself. Of course, we don't recommend any test kit as being good, reliable, or superior. An example can be seen here.
Your alternative is to get a conventional prescription and use government regulated suppliers. They are required to do all of the testings as mentioned above for microbials, metals, pesticides, and certify that the levels of components match the label claims.
The Takeaway
Retailing Dispensaries are still mostly unregulated, and so you are taking a chance by placing your trust in such a company. By and large, these are honest people that have invested real money, in an actual store, with real expenses, who have real employees that need these real jobs. These dispensaries depend on an excellent reputation to make sure they have the trust of their community so that they can stay in business.
Most of them are authentic, above-board, and are interested in helping you make your life better while turning an honest buck. Some will be cheaters, careless, or downright criminal, but fortunately, these are the exception, not the rule.
Medical vs. Recreational Marijuana - What is the difference?